SoftOrbits Photo Editor Pro is a lightweight and intuitive photo editing application that can help you adjust and enhance the look of your photos with many useful tools. It lets you edit and adjust the appearance of photos, delete blobs, apply text watermarks or crop images, and more.
The photos we capture are not always perfect, especially portraits that capture all the imperfections of this moment. These imperfections must be eliminated and corrected before the photos are considered good enough to be shared with others. Expert photo editors have long used advanced tools to eliminate these flaws and unwanted details. But not everyone wants or can pay for photo editors, nor use and use advanced tools. This is why simple applications to solve this problem have emerged.
Installation And Setup :
The size of the installer is about 10 MB. The installation process is simple and fast, and does not take time. Once the installation is complete, the application can be easily activated and saved using the license key. At startup, you can drag any image into the user interface or use the file explorer to access and select the image. Once a photo is loaded, you can start using the tools and features of the app to enhance the look of your photos.
User Interface :
The user interface of the application is clean and simple, and all the features are well organized, which facilitates navigation in the user interface. At the top, you have the menu bar with the usual drop-down menus, followed by the toolbar with important features and tools. On the right, the toolbox displays the relevant tools for the selected function in the toolbar.
The rest of the user interface is the image display area. Information such as image resolution and format are displayed at the bottom right.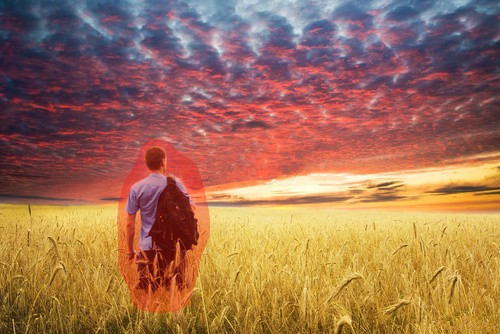 Advantages of SoftOrbits Photo Editor Pro :
Clean and simple, designed to be easy to use for all types of users, even novices.
Supports formats such as JPG, BMP, PNG, GIF, TGA TGA, PSD, PCX, WMF, etc. The modified image can also be stored in these formats.
Tools such as Crop, Rotate, Delete, Add Text, Image Correction and Resize.
Add text watermarks, delete image objects by different modes and methods.
The menu bar allows you to undo or redo certain actions, skip to the next or previous image, and restore the original.
Improve portraits by removing small imperfections such as pimples and wrinkles.
The inconvenients :
Crash often when processing images.
The removal of an object takes a long time, but the results obtained are only satisfactory.
Conclusion :
SoftOrbits Photo Editor Pro is a simple, lightweight and intuitive photo editor, designed to be easy to use and aimed at all types of users, allowing them to easily edit and enhance their photos, without any editing or editing knowledge. complex software. The app works well, with a few crushes and crashes here and there. It's worth trying.
Terms and Conditions :
This is a lifetime license for 1 computer, for non-commercial use
No free updates
No free technical support
You must redeem the license key before the end of this offer.
Can not be resold
Technical Details :
Application : SoftOrbits Photo Editor Pro
Developed by : SoftOrbits
Version : 5.0
Download size : 10 MB
Supports : Windows 7, 8/8.1, and 10 (32-bit and 64-bit).
Price : $79.99
Download Section :
The download link is provided above. Download and install SoftOrbits Photo Editor Pro and Register it with the following :
https://plnk.me/0bbM
You will be prompted to save it the first time you run it. Make sure you are connected to the internet and that your computer's clock is set to the correct date and time when registration. If you have already purchased this product , it will probably remember that registration and not ask you for it.
Make sure to leave a comment if you like this offer or ask for help if you are having trouble.